Shellback Tactical Patriot Rifle Plate Carrier
169.99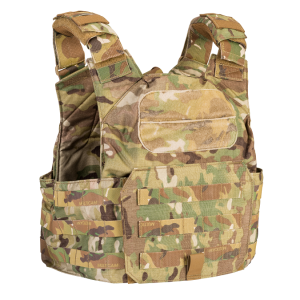 Shellback Tactical Patriot Rifle Plate Carrier
Special Price
$169.99
Regular Price
$199.99
Lightweight, low profile, high quality, and still has great load carrying capacity. Ideal for active shooter applications, Law Enforcement, Military.Designed for protection, utility, mobility in a compact lightweight design. Its look of a clean design is sure to do the job. Ideal gear for Law Enforcement patrol officers for use in High Threat active shooter situations, Multi-Assault Counter Terrorism Action Capabilities (MACTAC) and Counter Terrorism direct actions. Removable Spacer Mesh shoulder pads with 3 strips allow you to run comms or hydration effortlessly over the shoulders. The PATRIOT will also accept the Banshee soft armor package for the front and back as well as the Cummerbund.Value and features at a great economical price. Ideal to outfit agencies officers with active shooter kits. USA Made-Full Berry Compliant Plate Carrier with Lifetime Warranty

Description
From the ever growing family of plate carriers from Shellback Tactical comes The NEW PATRIOT Plate Carrier part of our continuing Banshee Series. Based frame wise off the hugely successful Original Banshee Plate Carrier, this carrier has just what you need in a plate carrier set up and nothing you don't. Taking from the Banshees shoulder design with the 3 strips of nylon/elastic webbing we integrated this features into the top of the included shoulder pads.
The Patriot can also be used as a Low Vis Covert Type carrier. There is no bulk to this carrier, and it can be worn and concealed easily under a jacket even with level IIIA soft armor. Working undercover or in a low vis envirement, check out the Patriot.
PATRIOT [pey-tree-uh t]
1. a person who loves, supports, and defends his or her country and its interests with devotion.
2. a person who regards himself or herself as a defender, especially of individual rights, against presumed interference by the federal government.
Specs:
500D Cordura

Active Shooter Kit Ready

Lightweight Adjustable Spacer Mesh padded load comfort Shoulder Pads Included

Shoulder pads have 3 strips on top to run comms or hydration with ease

Super lighweight empty weighing 1.5 pounds

Super low profile - Can be used as a Low Vis - Covert Carrier

MULTICAM has matching Multicam webbing

Large front and back areas for ID placards

Extreme versatility with several PALS web attachment points covering the front, back and shoulders of the vest.

Fully adjustable and padded front, back and shoulder areas

Easy access front cummerbund flap with Hypalon pull

NO buckles on shoulders - Easily Shoulder weapon


Fits over soft body armor/Uniforms

Heavy Duty bar tacking at key stress points

Wire, antenna or hydration hose guides on shoulder pads

Cummerbund has interior and exterior PALS for side plate pouches

Low Profile/ Lightweight

Accepts 10x12 Level III and Level IV shooter cut/ESAPI type plates

Easy/Secure Bottom load for plates

Drag Handle secures down with loop

Made in the USA – Berry Compliant

Need Level IIIA soft armor - The Patriot also fits the Banshee Soft Armor Package


Lifetime Warranty

Dimensions of the Cummerbund each side that accepts soft armor 17in x 6in
Reviews
Frequently Bought Together
_