The 30 Ammo Can Humidor by Ammodor
99.95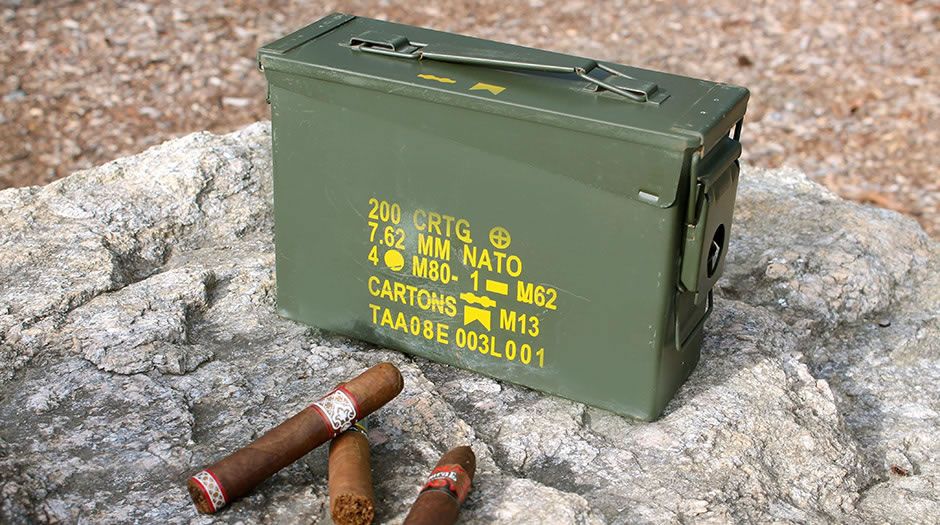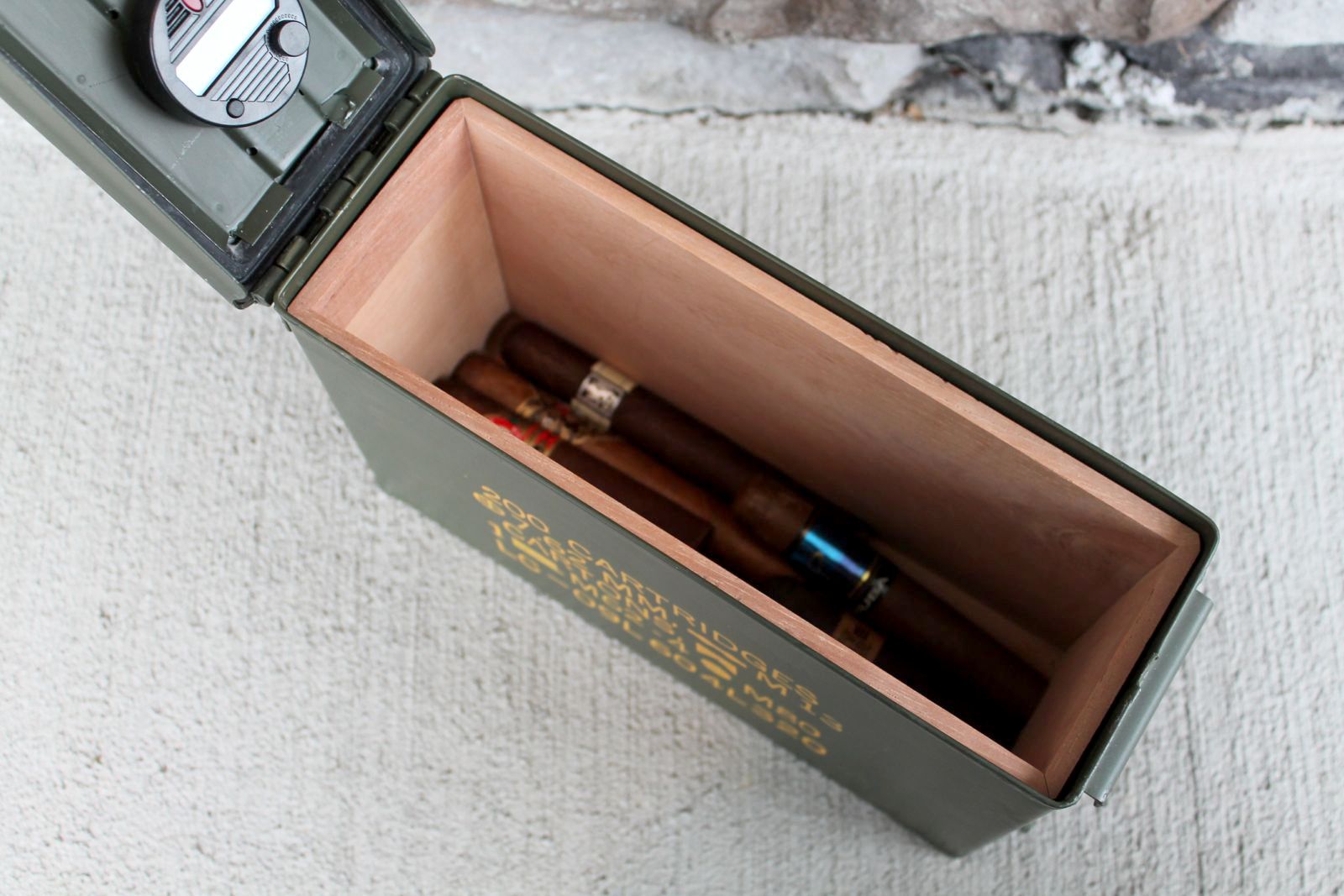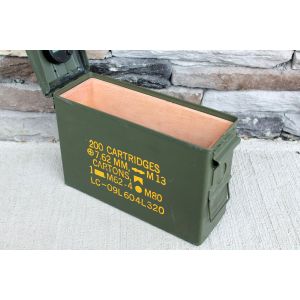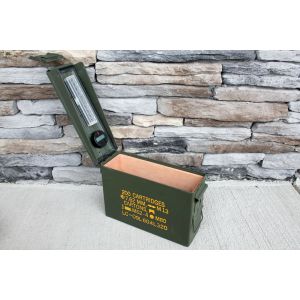 The 30 Ammo Can Humidor by Ammodor
The 30 has all features of our most popular product but in a smaller and more portable size! It's patent pending and built using a .30 cal/7.62 size M19 ammunition can. Holds 25-50 cigars and has plenty of room for sticks of most sizes – it's perfect for traveling.
Description
The 30 size Ammodor is built using a US Military .30 cal size ammunition can. They are genuine, Grade 1, military surplus ammo boxes that have been previously used by the men and women of our US Armed Forces.
They are nearly indestructible and feature a secure flip open lid with a rubber seal around the rim – making Ammodors 100% waterproof and air-tight. There is no better container for a humidor!
The interior sides and bottom are lined with precision milled 1/4″ thick Spanish Cedar. It is the preferred lining for high-end humidors since it offers natural protection from tobacco worms and mold. Joints feature beautiful 45 degree angled cuts. The bottom exterior is lined with olive drab green felt to prevent your ammo box humidor from scratching any delicate table top surfaces.
All ammo cans are thoroughly cleaned and sanitized prior to becoming an Ammodor – they will not ruin your cigars with harmful odors!
Reviews
Frequently Bought Together
_