TTI Glock 9mm PCC +5 Base Pad Kit
45.99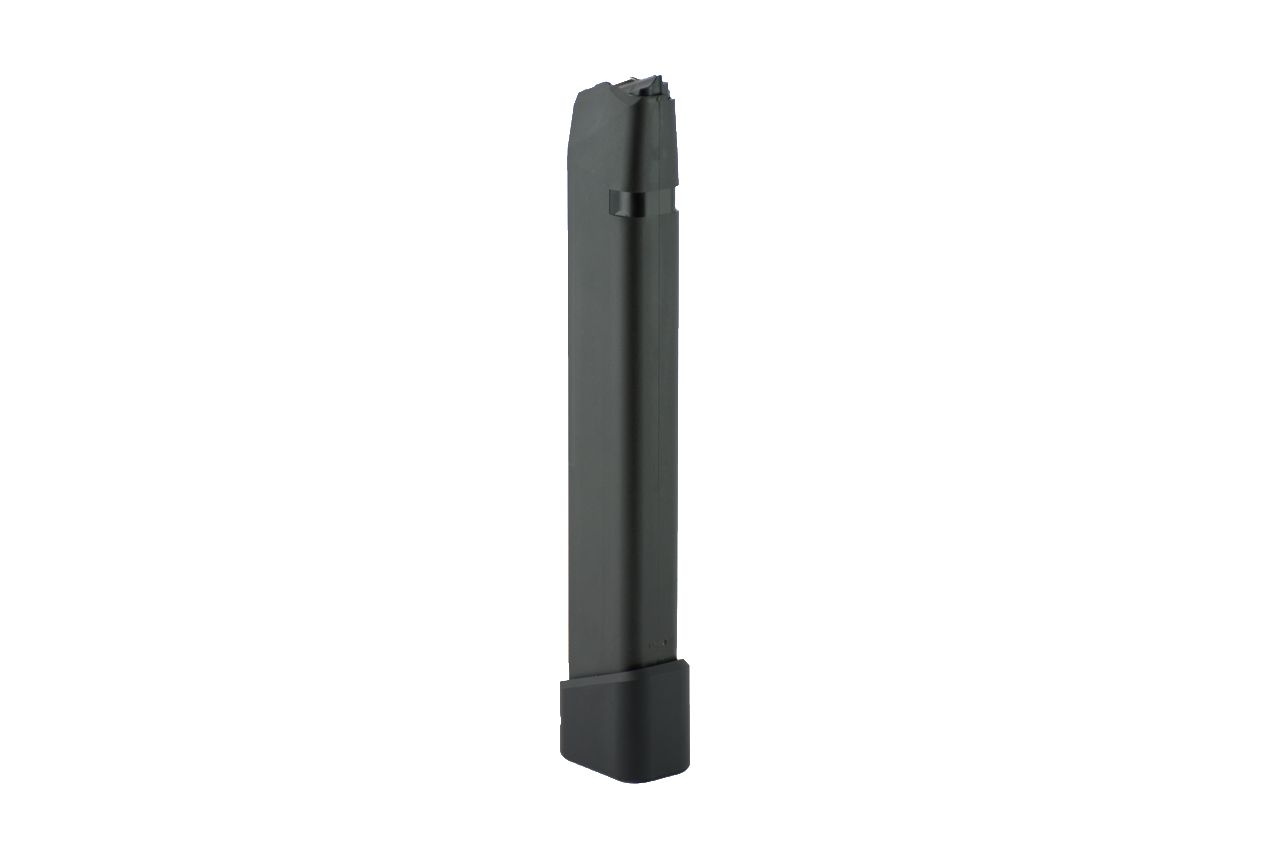 TTI Glock 9mm PCC +5 Base Pad Kit
Special Price
$45.99
Regular Price
$50.00
This base pad does add a little extra weight to the magazine which helps the empty mag drop free easier for faster reloads. This GLOCK base pad, just like all the other base pads, is designed to give you the edge over your adversaries. Patented push pin design to lock the base pad to the magazine, which makes for easy field stripping and cleaning your magazines between stages. Just push down the pin, slide the base pad on and push the pin up to lock the base pad onto the magazine. The one piece design requires no extra parts or tools needed to attach the base pad to your magazine. The base pad itself is machined out of billet aluminum and is hard anodized to ensure durable long lasting color. All machining and manufacturing is done in the USA.

Description
TTI Firepower Base Pad Kit for GLOCK.
- The +5 Base Pad comes with a +10% stronger spring.
- Patented proven push pin design.
- Super easy to attach and detach from the magazine.
- No specialty tools or devices required to disassemble.
- One piece design, no extra parts to possibly lose during disassembly.
- The added weight helps the magazine drop free easily for faster reloads.
- CNC machined from billet aluminum.
- Hard Anodized.
- Made in the USA.
- Used and endorsed by World and National Champions Bob Vogel, the GLOCK Shooting Team, Randi Rogers, Allie Barrett, and of course Taran Butler.
- Weighs 1.6 OZ
***DOES NOT INCLUDE MAG BODY***
Not for sale to California residents. 
**Will not work on a GLOCK 19**
*Remove the plastic insert at the bottom before installation* 
Reviews
Frequently Bought Together
_